Choosing a wedding dress for an older woman can be an intimidating task. But with the right knowledge, finding a suitable gown can be quite easy. Here are some tips to help you make the right choice: First, determine the season of the wedding. Spring and summer weddings call for light and airy fabrics, while fall weddings call for heavier fabrics, such as brocade.
Styles
When choosing a wedding dress for an older woman, there are many styles to choose from. The main thing to keep in mind is that the dress should be proportionate with the bride's body type. For example, a woman with an hourglass figure may want to choose a dress with a fitted bodice. On the other hand, a woman with a pear-shaped body might want to consider a dress with an empire waist.
Traditional wedding dresses for older women tend to be beige or cream colored. However, this does not have to be the case. Bright colors are a great option for older women. They will complement their complexion and can make a bold statement. Older women can also choose a patterny dress to make their appearance more attractive. These dresses are versatile and can be worn for other occasions after the wedding.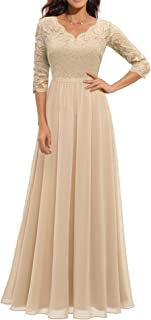 Colors
The traditional colors of wedding dresses for older women are beige and cream. However, if you are over 50 and want to make a statement, consider wearing a more vibrant color like red. You may also try pastel shades like sky blue or magenta. You should also consider patterned dresses, which are as elegant as a plain dress and are useful for other occasions after the wedding.
Another great choice for an older woman is lace. Lace is in right now, and covering a garment in lace makes it look elegant and beautiful. Lace also brings out the personality of a woman. It is also a popular choice for wedding dresses for older women, as it exudes an air of elegance and romance.
Length
When you're getting married, you want a dress that flatters your figure. An A-line style is a popular choice for an older bride. This classic silhouette flatters your midsection, and the hemline of an A-line is just above the ankle. It can be purchased in a variety of colors, from champagne to blush.
You can also choose a dress with sleeves. This style is very fashionable right now and allows you to show a little skin in other areas. A low-back, flattering V-neckline, or a simple lace overlay will all look lovely on you. Another great choice for an older woman is a dress with short sleeves. This style is flattering on older women, and will still let you show off your arms.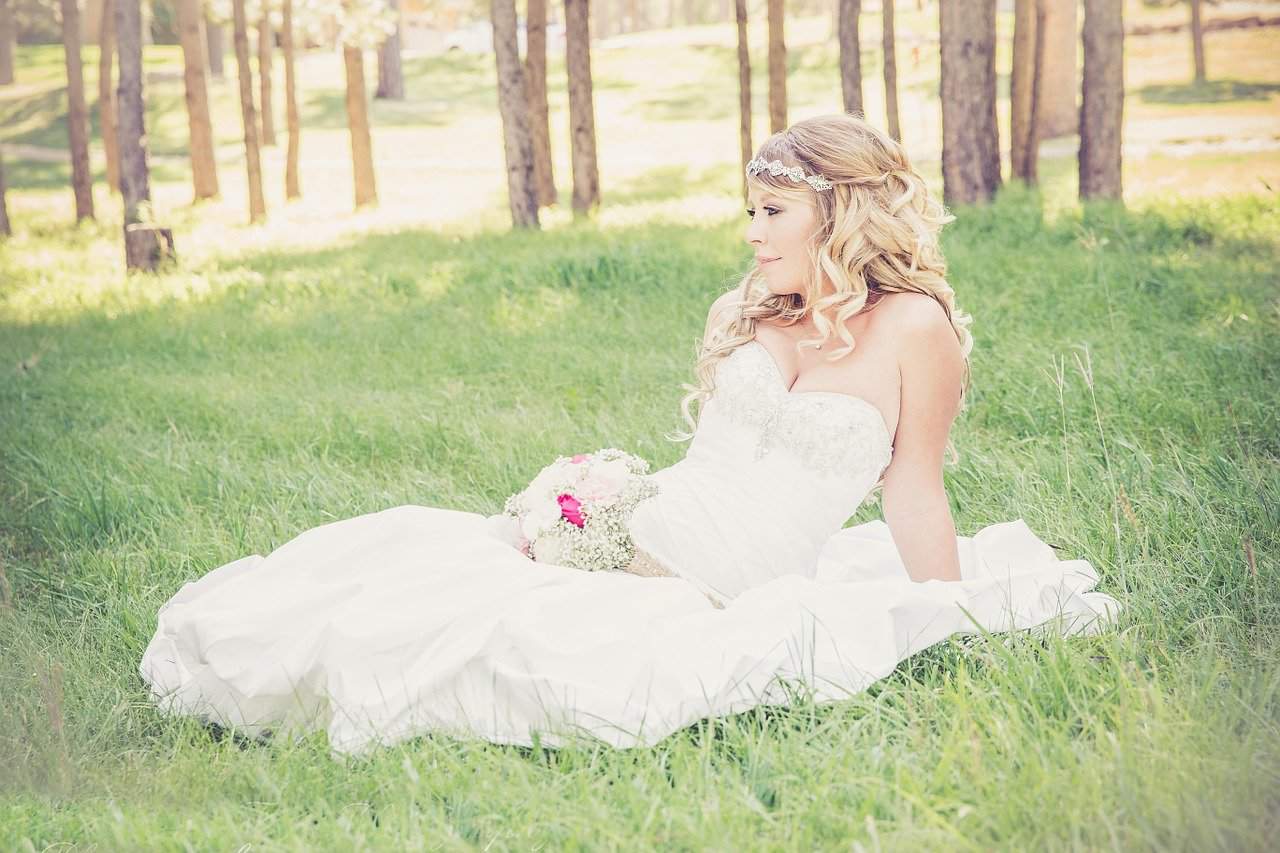 Neckline
When choosing the right neckline for a wedding dress, older women have a few options. They can go with a simple, round neckline, or they can choose a more dramatic neckline that accentuates their figure. Either way, they should keep in mind what they like.
One of the most flattering necklines is a high-neck. Whether you're over 40 or you're a teenager, a high neckline can look great on you. Likewise, a low-neckline can enhance your figure. And if you're a bit younger, a V-neck can be a great option.
Pattern
Whether you're an older bride or simply want to make a statement, there are plenty of great wedding dresses for older women to choose from. Some of the most popular wedding dresses for older women are from top designers such as Roksandra and Asos. These designs are both timeless and elegant and will look wonderful on any age.
If you want to feel stunning on your wedding day, you should look for a bridal dress that shows off your figure. Older women often have more experience in fashion than younger brides and are therefore more likely to recognize what flatters them. Empire waists and soft lines are two common styles that suit older women.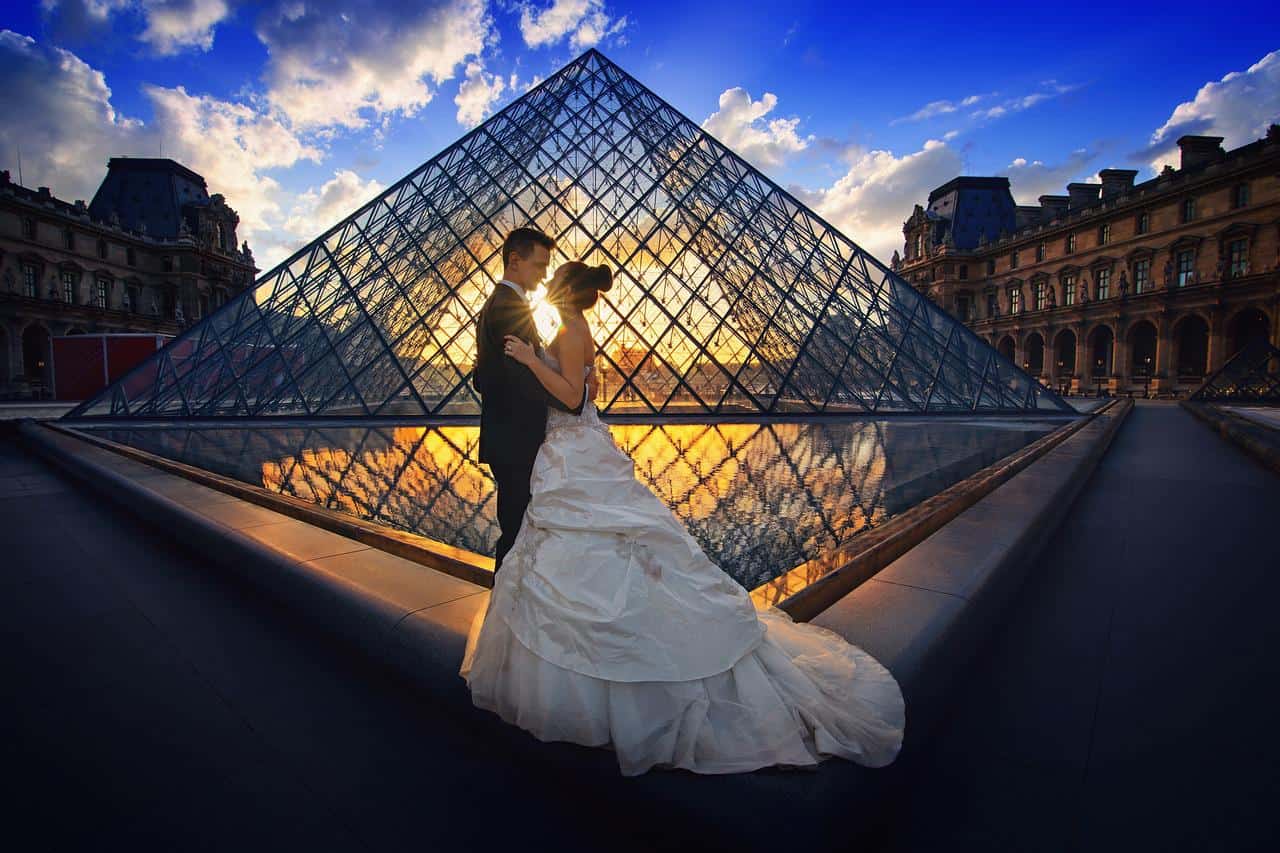 Price
Wedding dresses for older women come in a variety of materials, including chiffons and silk, which are both enchanting and smooth. They can be either short knee length dresses or long cocktail dresses. Some also feature slits or necklines for a little flair. If you're looking for a wedding dress that's affordable and stylish, consider one of these options.
Lace wedding dresses are another option for older women. A simple lace dress with a sweetheart neckline can make a bride feel sultry. Another option is a lace dress with a bell-sleeved design. This style also features an off-the-shoulder neckline and a figure-hugging skirt.