Before choosing a mermaid wedding dress, it's important to find out what types of mermaid wedding dresses are available and how to style them. You can also learn more about the different fabrics that are used to create this type of gown. You can also find out how to balance your shoulders in one.
Styles of mermaid wedding gowns
Mermaid wedding dresses are perfect for warm-weather weddings and are also available with an open-back design. These elegant wedding gowns highlight the back and can be embellished with different elements. For the best results, choose the right style for your body type. Girls with pear or apple shape bodies should avoid this type of wedding dress. Girls with wide shoulders and inverted triangle shapes should avoid this style as well. This is because the tight-fitting upper part of the outfit accentuates the wide shoulders and narrow hips.
Although mermaid wedding dresses are popular among women, they can have uncomfortable effects. The style of the dress is suited for tall women with a long torso, while it can be unflattering for petite women. However, if you want to make sure you look gorgeous, choose a style with strapless neckline.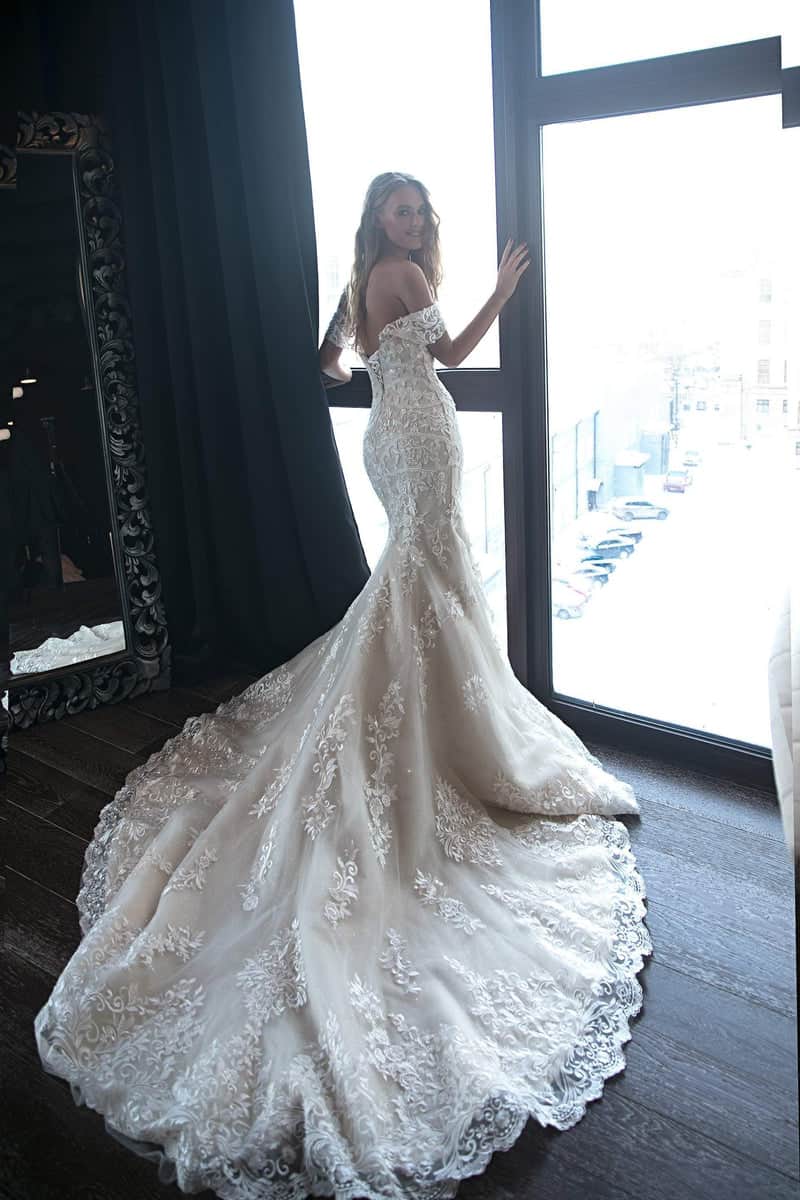 How to style one
The mermaid wedding dress can be styled in a number of ways to make it your own. This elegant style has the perfect blend of fitted and flared elements for a feminine appearance with a sultry edge. Here are some tips to make the most of your mermaid wedding dress.
The first step is to decide which cut you prefer. Then, you should decide the fabric and neckline. Once you know these details, you can start thinking about your overall vision. It's important to have fun while shopping and putting your style into practice. Once you know what you want, you can start choosing your wedding dress.
A mermaid wedding dress can make you look slim and curvy if you choose a strapless neckline. Alternatively, an open-back style will add a touch of sexiness to your look and can be accessorised with other elements. For example, an open-back mermaid wedding dress can be paired with an open-back veil or a sparkling belt.
Fabrics used for mermaid wedding gowns
There are several types of fabrics used for mermaid wedding dresses. The traditional material is silk, which is known for its soft feel and shine. However, silk can be difficult to maintain, as it needs to be pressed often. It can also show marks and stains when it comes in contact with water. Poly fabrics, on the other hand, require minimal maintenance and do not need to be pressed. Some popular fabrics used for mermaid wedding dresses include taffeta, which is made of silk or synthetic materials and has a luxurious sheen look. This fabric is also lightweight and is suitable for indoor or outdoor weddings. It is also an ideal material for mermaid wedding dresses, as it can be easily altered for length and style.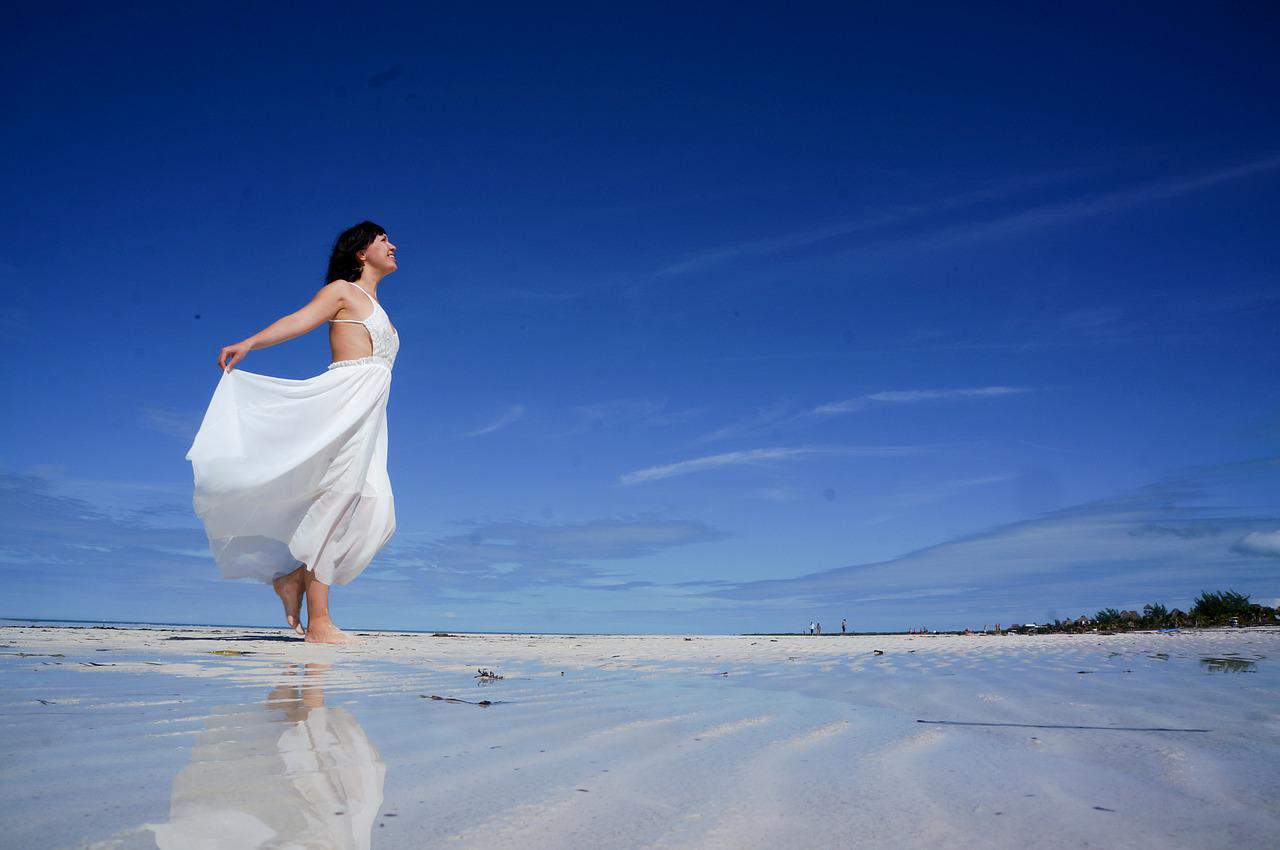 Another popular fabric for mermaid wedding dresses is charmeuse. This fabric is typically made from silk, though some manufacturers now use rayon and polyester to make a more affordable alternative. It is a woven material with a sheen that creates a romantic look and drapes nicely. It is also great for spring weddings, as it is breathable and does not weigh the bride down.
Shoulders to balance in a mermaid wedding gown
The shoulders in a mermaid wedding dress should balance out the rest of the body. Because these gowns tend to make certain parts of the body seem bigger, it's best to balance your shoulders in order to avoid looking too bulky. To balance the shoulders of your wedding dress, you can choose a deep v-neck, or a more demure boatneck.
Another important thing to consider when choosing a mermaid wedding dress is your figure. A mermaid wedding dress has a more restricted silhouette than a ball gown, so it may not be the best choice for someone with long torsos. However, if you are petite, a mermaid wedding dress may be an excellent option.
Sizes to consider when shopping for a mermaid wedding gown
Mermaid wedding dresses are known for their form-fitting, curve-enhancing style, but they may not suit everyone's figure. They are a great choice for brides with hourglass figures, while women with boxy figures may prefer something less constricting. Remember that every dress is different, and no two women are alike. The best way to find a style that will flatter your shape is to try it on.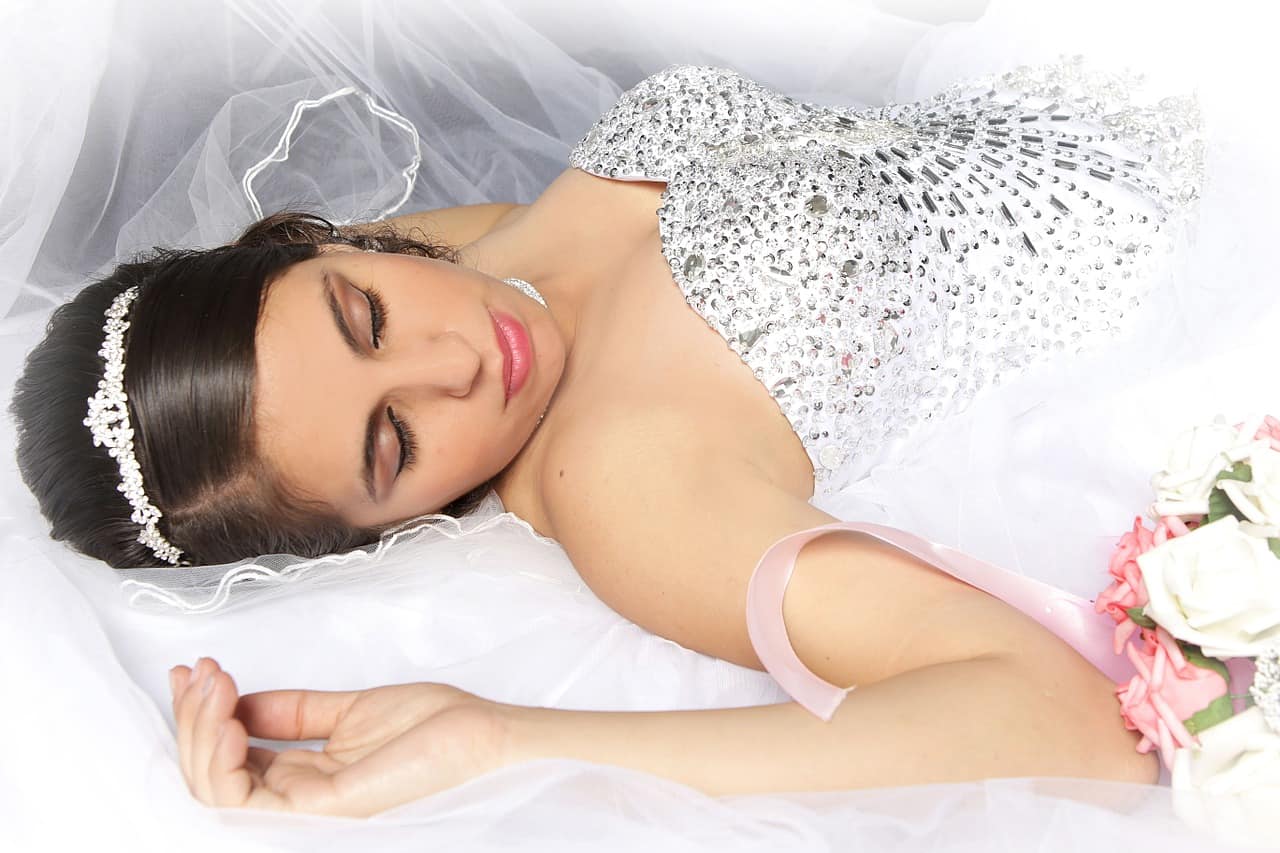 Because mermaid wedding dresses have a more restricted silhouette than most other styles, they can be more comfortable if they are light weight. You also want to make sure the fabric is soft and comfortable. While the silhouette is an important factor, the amount of movement you plan on doing during your wedding day should also be considered.